Healthy Smiles Family Dental is a family-oriented dental practice located in West Seneca, NY. Dr. John and his highly skilled team are equipped with the latest tools and technology to ensure that your dental experience is professional, caring and results-oriented.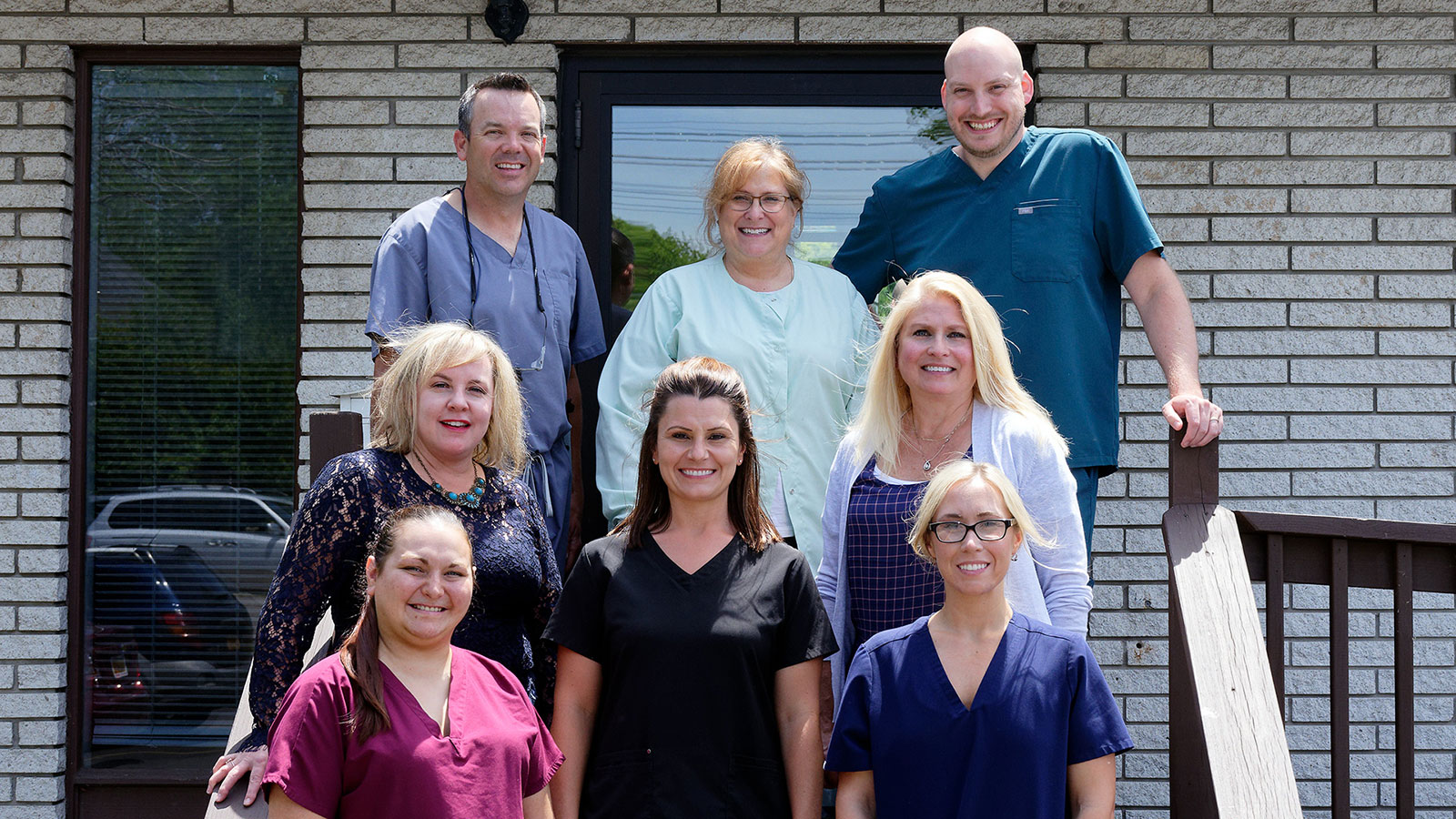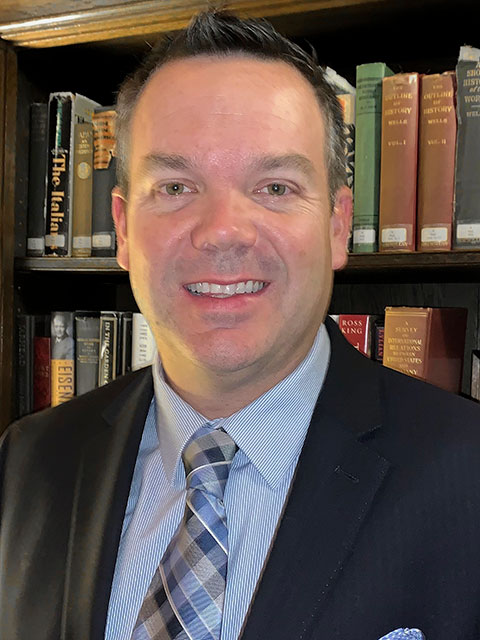 Dr. John Eberz grew up in Western New York. He attended John Carroll University in Cleveland, graduating with a Bachelor's Degree in Biology. Dr. Eberz then returned to home to attended SUNY at Buffalo School of Dental Medicine, graduating in 2003. He continued his education at Strong Memorial Hospital in Rochester and completed his Residency in 2004. After years of working as an associate, he formed Healthy Smiles Family Dental in 2009.
Dr. Eberz has a strong interest in advanced dental technology. Healthy Smiles is equipped with modern, state of the art tools, equipment and technology. Dr. Eberz and his staff utilize CAD/CAM technology, digital scanners, digital x-rays, 3D (CBCT) scan, dental laser and so much more. Dr. Eberz performs cosmetic, general and family dentistry. The CEREC (CAD/CAM) allows for single appointment tooth restoration with crowns. Surgically guided implants combine 3D imaging (CBCT) with virtually replaced teeth using a CEREC machine. This allows for faster, less invasive, and more accurate placement of implants. The advanced technology coupled with skilled staff offer the best treatment and results for Dr. Eberz's patients
Dr. Eberz is a member of a collaborative dental community on CDOCS, a member of the American Dental Association, Eighth District Dental Society, New York State Dental Association.  He has also spent time on the Alumni Association Board as well as the SUNY at Buffalo School of Dental Medicine Board. Dr. Eberz enjoys golf, skiing and rooting on the Bills and Sabres. He loves spending time with his wife Melissa, daughter Grace, son Samuel, and his Jack Russell Terriers Duke and Duchess.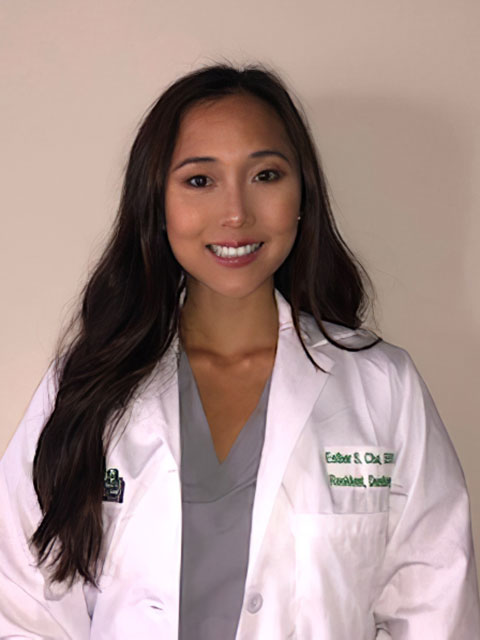 Dr. Esther Cha is a general dentist focused on providing a full range of dental care including fillings, crowns, root canals, and dentures. She believes in a minimally-invasive approach to preserving both a healthy mouth and confident smile, as well as a collaborative approach to achieving optimal and long-lasting results. She aims to personalize client treatment by focusing on the unique needs of each individual.
Dr. Cha received her Doctor of Dental Surgery degree from New York University College of Dentistry. Her recent work experience includes two years in a hospital-based general practice residency at Erie County Medical Center and one year in private practice.
Prior to her dental career, Dr. Cha grew up in Princeton, New Jersey and completed her undergraduate studies at Rutgers University in both Psychology and Communication. She moved to Albuquerque, New Mexico and Berkeley, California where she completed her post-baccalaureate studies in basic science at UC Berkeley.
In her free time, Dr. Cha enjoys playing the cello, doing yoga, spending time with her fiancé, Dakota, and dog, Arnold, and traveling every chance she can. She speaks Spanish and Korean proficiently.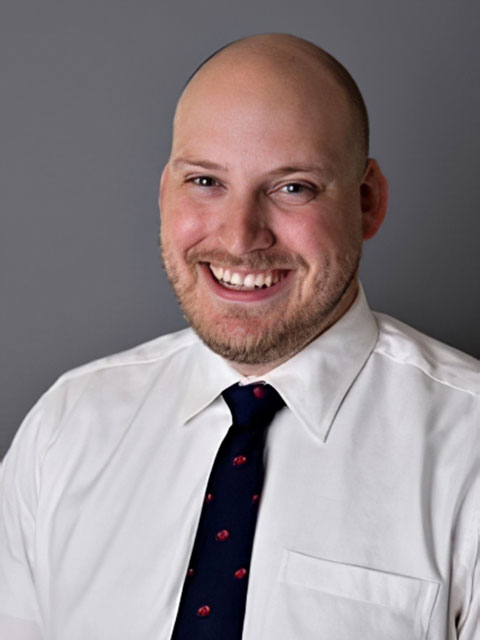 Dr. Tyler Ferguson joined Healthy Smiles Family Dental in August 2018. He completed his undergraduate studies at Niagara University, earning a B.S. in Biology with a concentration in American Sign Language & Deaf Culture. While in college, Dr. Ferguson was captain of the Men's Swim Team and caught the eye of his college sweetheart. He graduated from Midwestern University in Chicago with his Doctor of Dental Medicine degree in 2017 and soon married his wife, Christina. Midwest-born and Western-New-York-raised, Dr. Ferguson was happy to return to Buffalo with his family where he performed his residency at ECMC.
Dr. Ferguson performs all forms of general dentistry including CAD/CAM crowns, implants, and clear aligner orthodontics, with a strong interest in cosmetic dentistry. He loves restoring the smiles of his patients and strives to make every appointment comfortable and enjoyable. He is a member of the American Dental Association, New York State Dental Association, and Eight District Dental Society. Dr. Ferguson continuously seeks out training and professional development opportunities to stay on top of the latest technologies. He also teaches part-time at the University at Buffalo Dental School.

On the weekends, Dr. Ferguson trades in his white coat for a box of diapers. New parents to one-year-old twins, Eloise and George, he and his wife Christina enjoy family time, bike rides, free time when they can find it, and rooting for the Bills and Sabres.